Meet a new kind of Fresh food
Our unique Nutridry™ cooking process gently dries out whole foods to preserve nutrients and flavor, providing the flavor of fresh food and the convenience of dry food.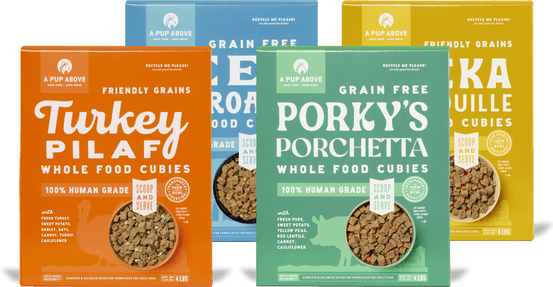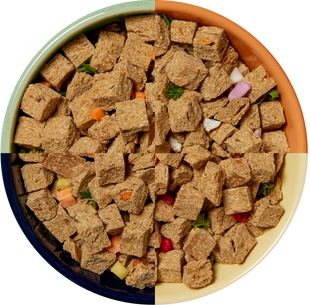 Unique Nutridry™ cooking process

100% Human Grade

Non-GMO veggies

Superherbs for joint, immunity and digestive support
GOOD FOOD
Impact starts with how we operate. That means taking into account ethics during every phase of a product's lifecycle—from packaging design and ingredient sourcing to how our product is sold. We're into recycled packaging, upcycling where we can, and sourcing from farmers with strict animal welfare standards.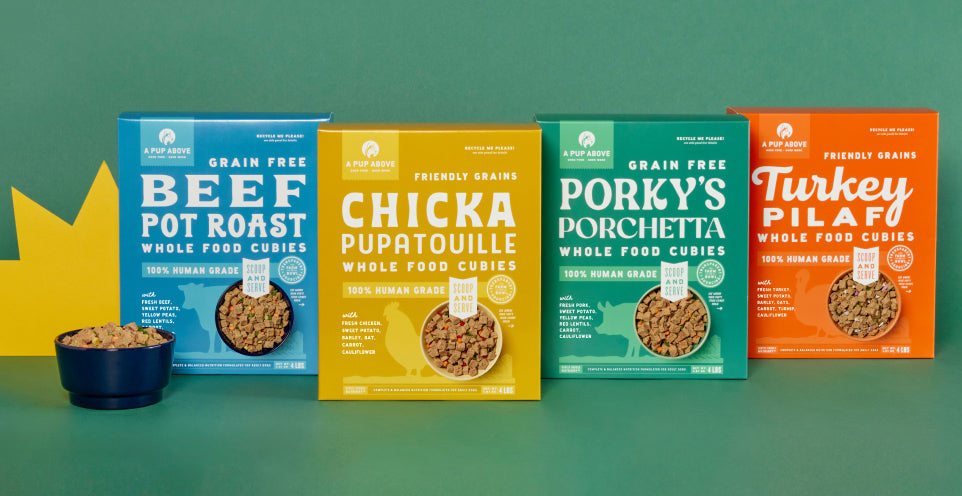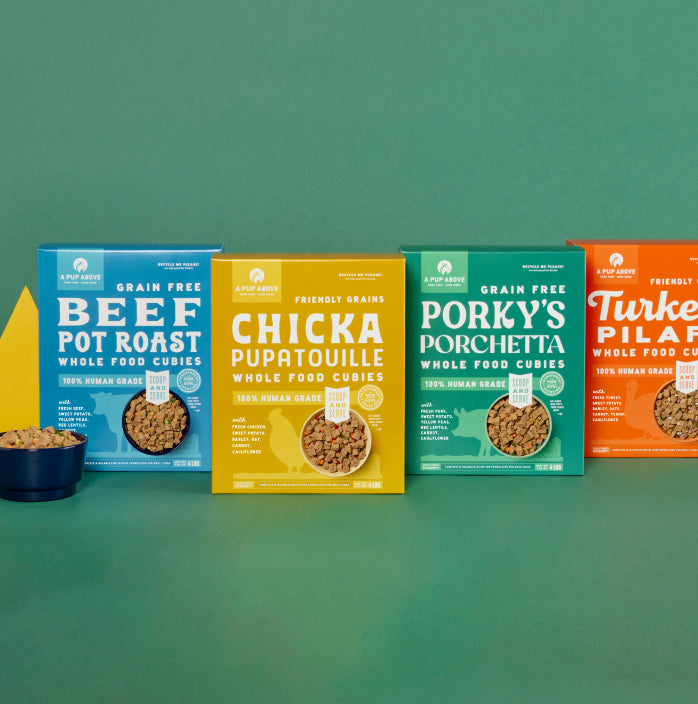 GOOD ENOUGH FOR HUMANS
All ingredients are 100% human grade and we only source non-gmo produce and meat without steroids, antibiotics and hormones.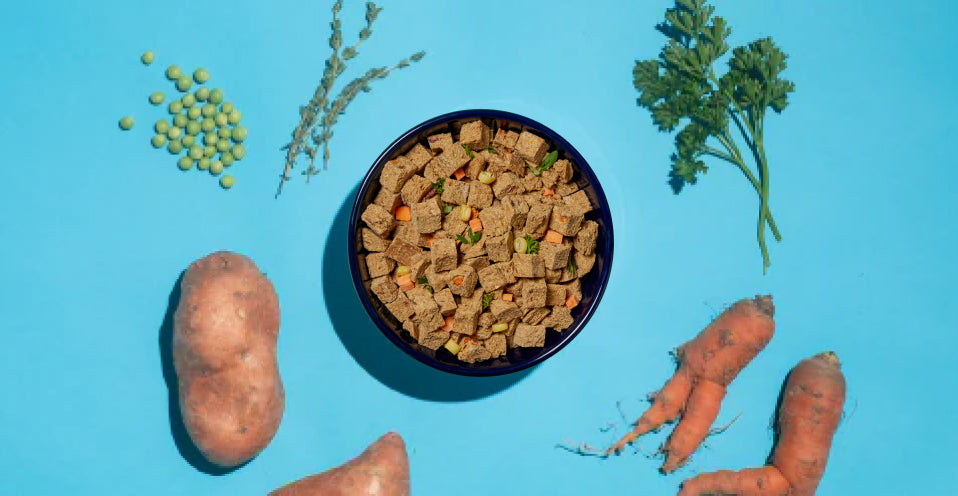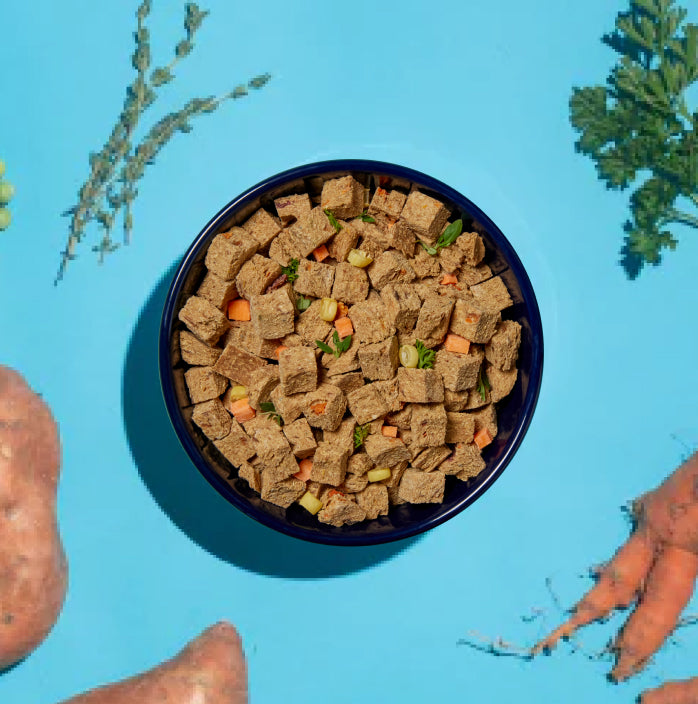 Picking the Ugly Produce
Ugly produce has the same amount of vitamins and nutrients, so it's beautiful to us. We're always looking for new ways to upcycle other ingredients and materials.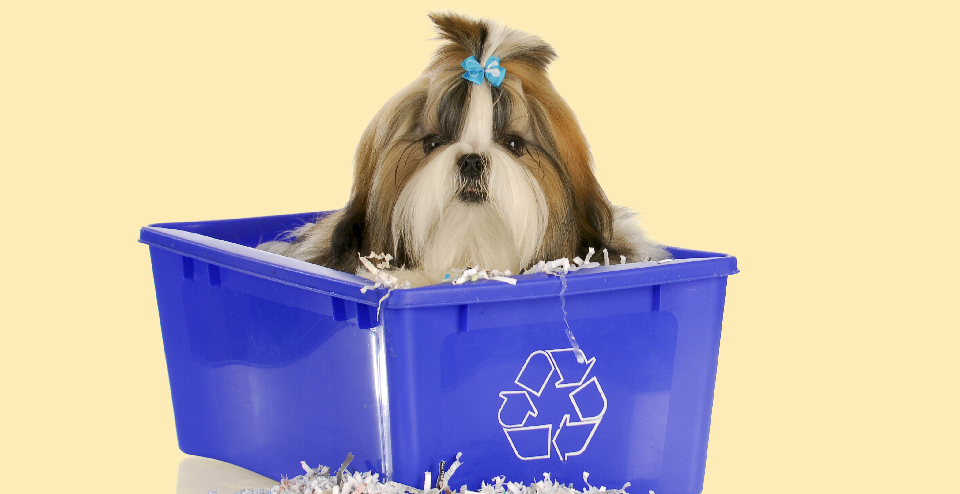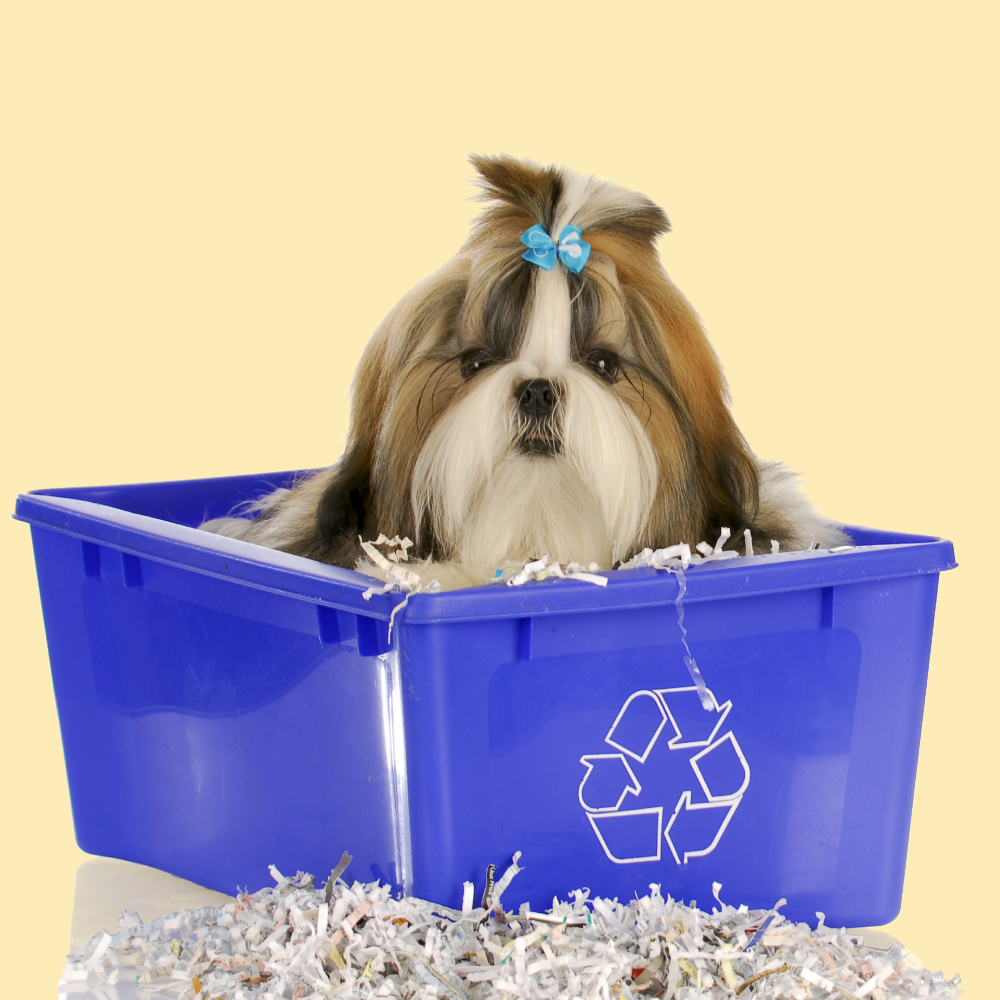 100% Recyclable Packaging
It's estimated that 300 million lbs of plastic pet food & treat bags are generated each year with 99% not being recycled. We're out to change that by using 100% recyclable packaging.
GOOD DEEDS
Each year, we donate 1% of our revenue to the White Buffalo Land Trust to help fund their flagship farm, which is a living, breathing example of regenerative agriculture and a resource for farmers and ranchers from all over the region. Regenerative farming aims to capture carbon from the atmosphere and to restore the health of our soil and water.
GOOD MOOD
We are what we eat — and that goes double for our dogs! We believe in making dog food more sustainable so its better for humans, pups, and the planet. Join us on our mission to give our four-legged friends the best.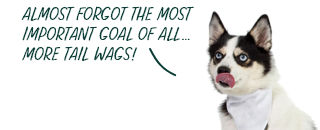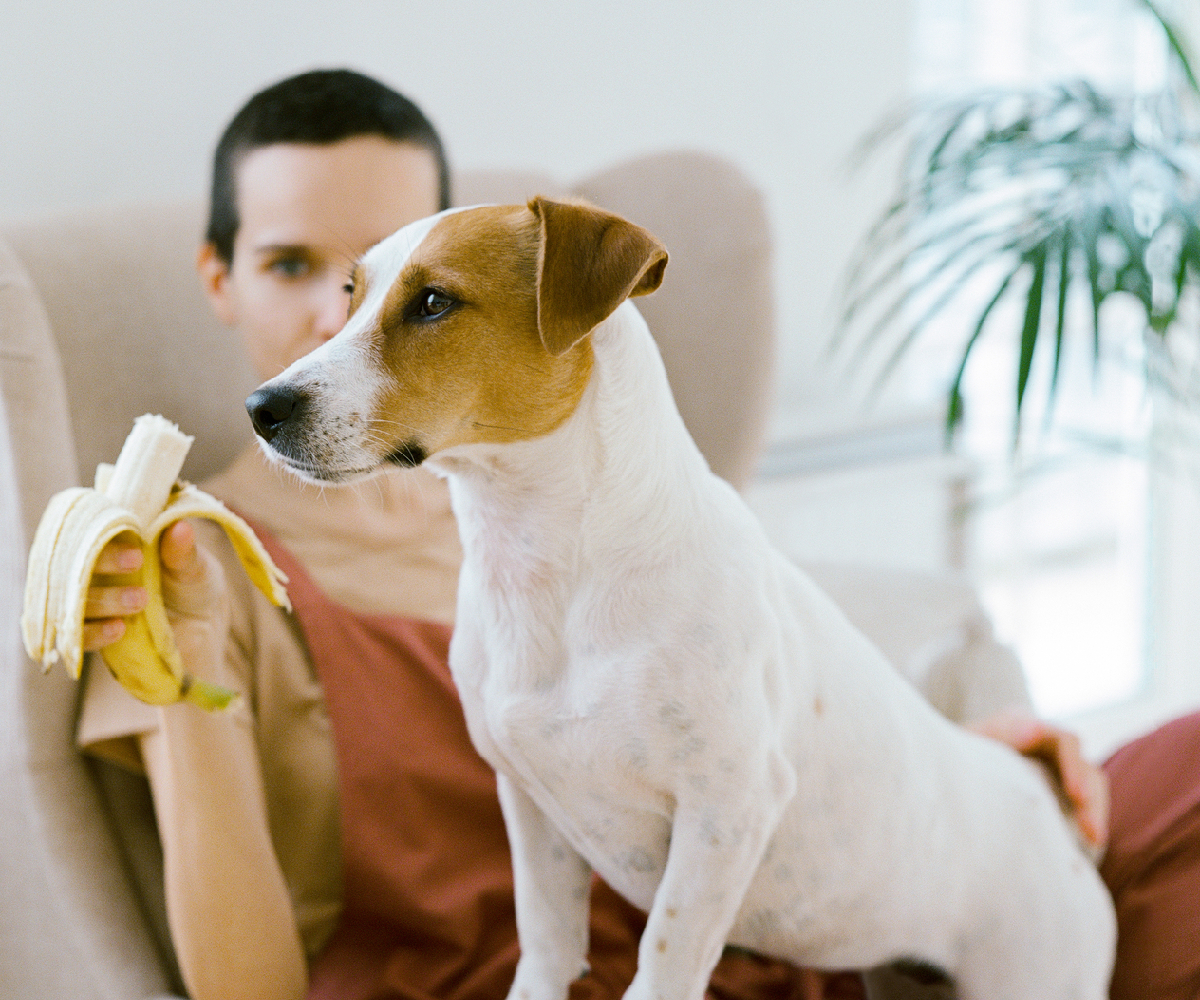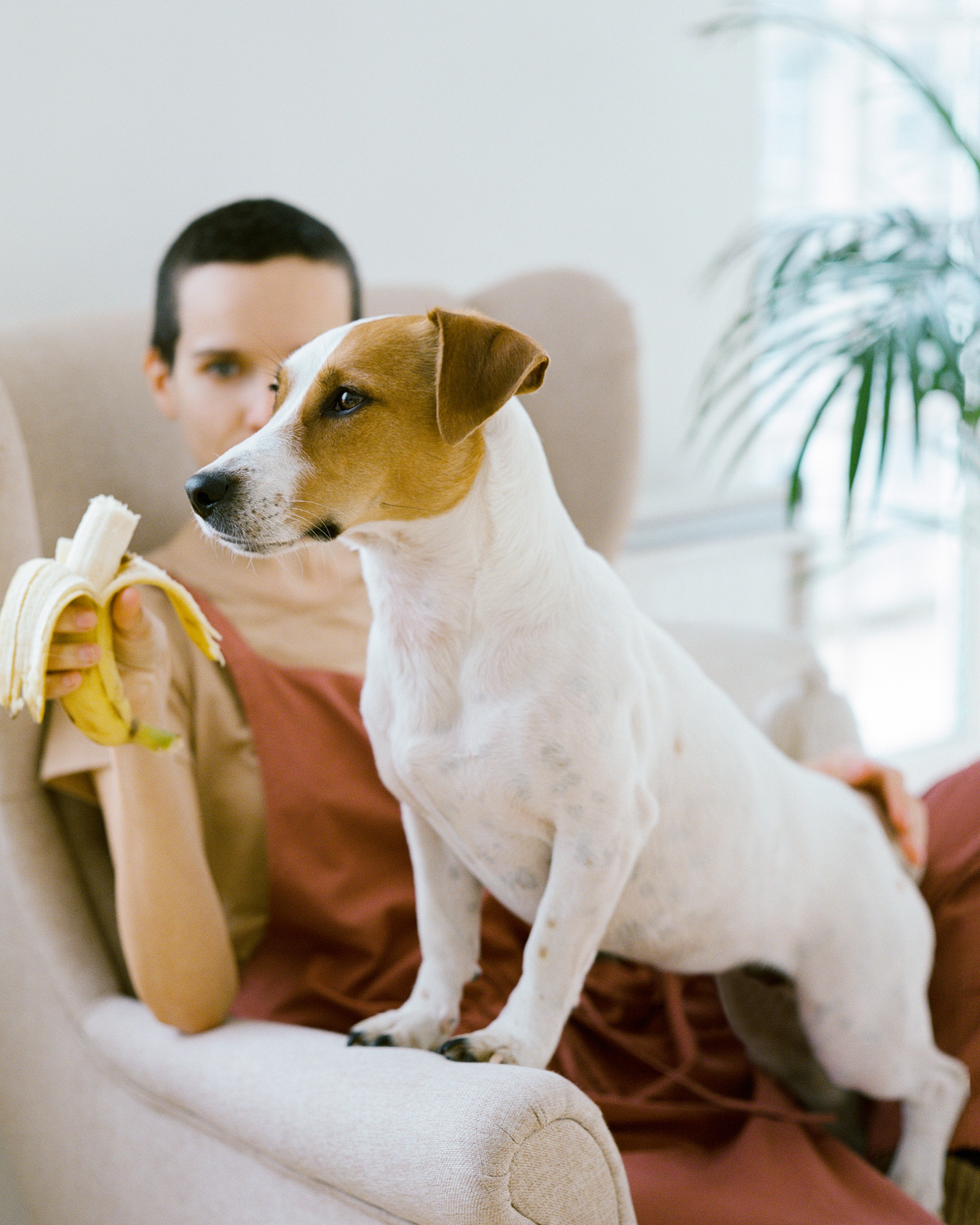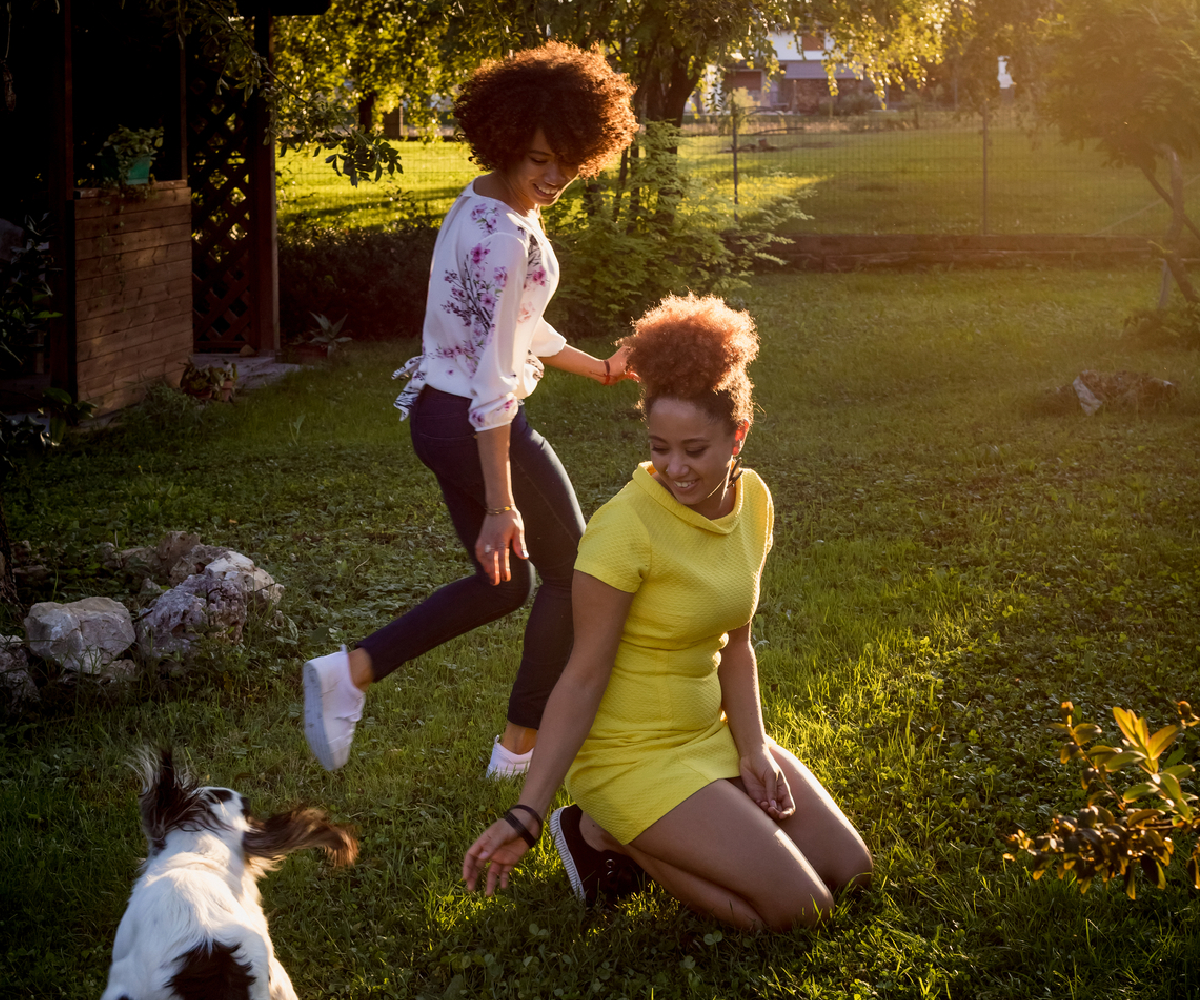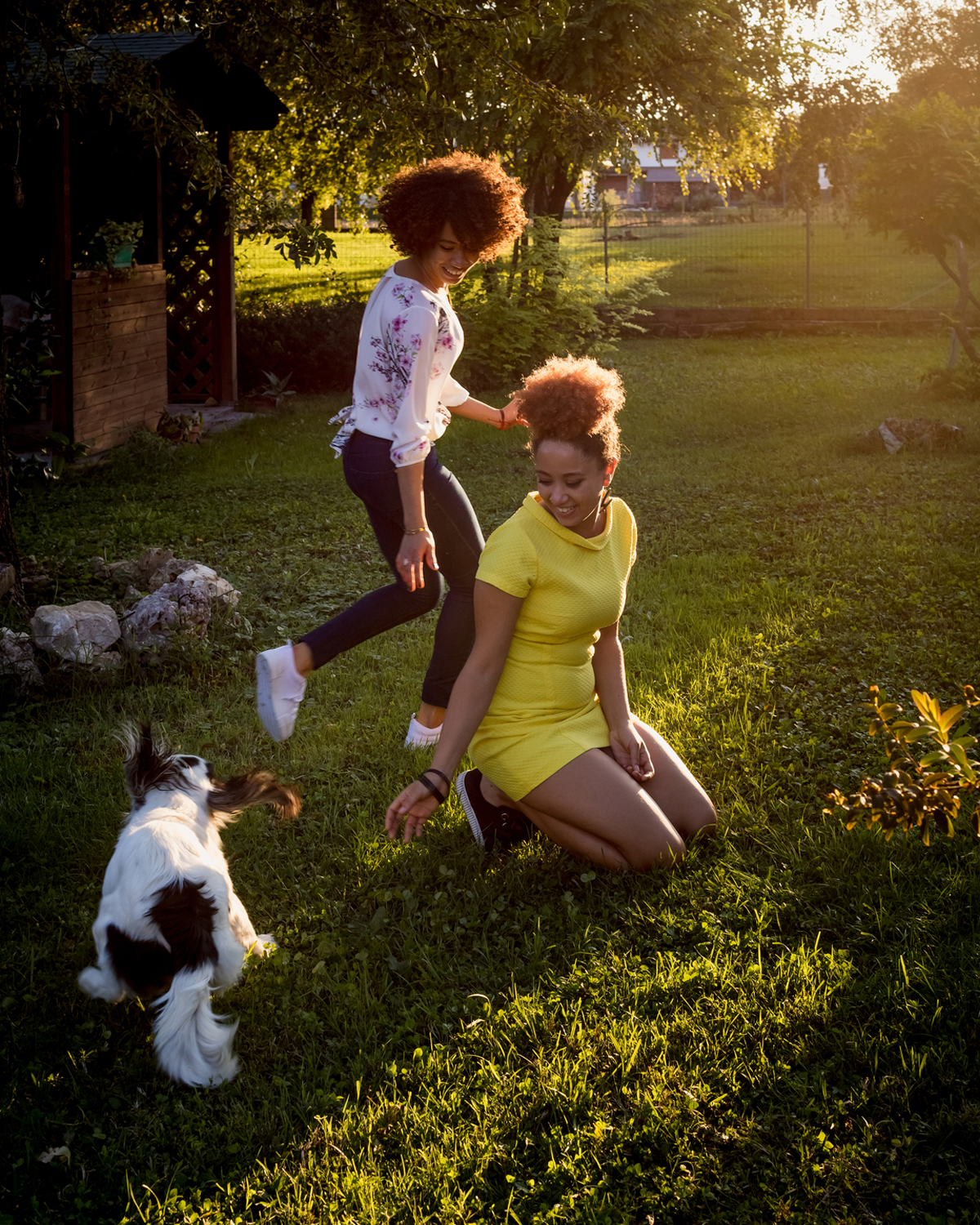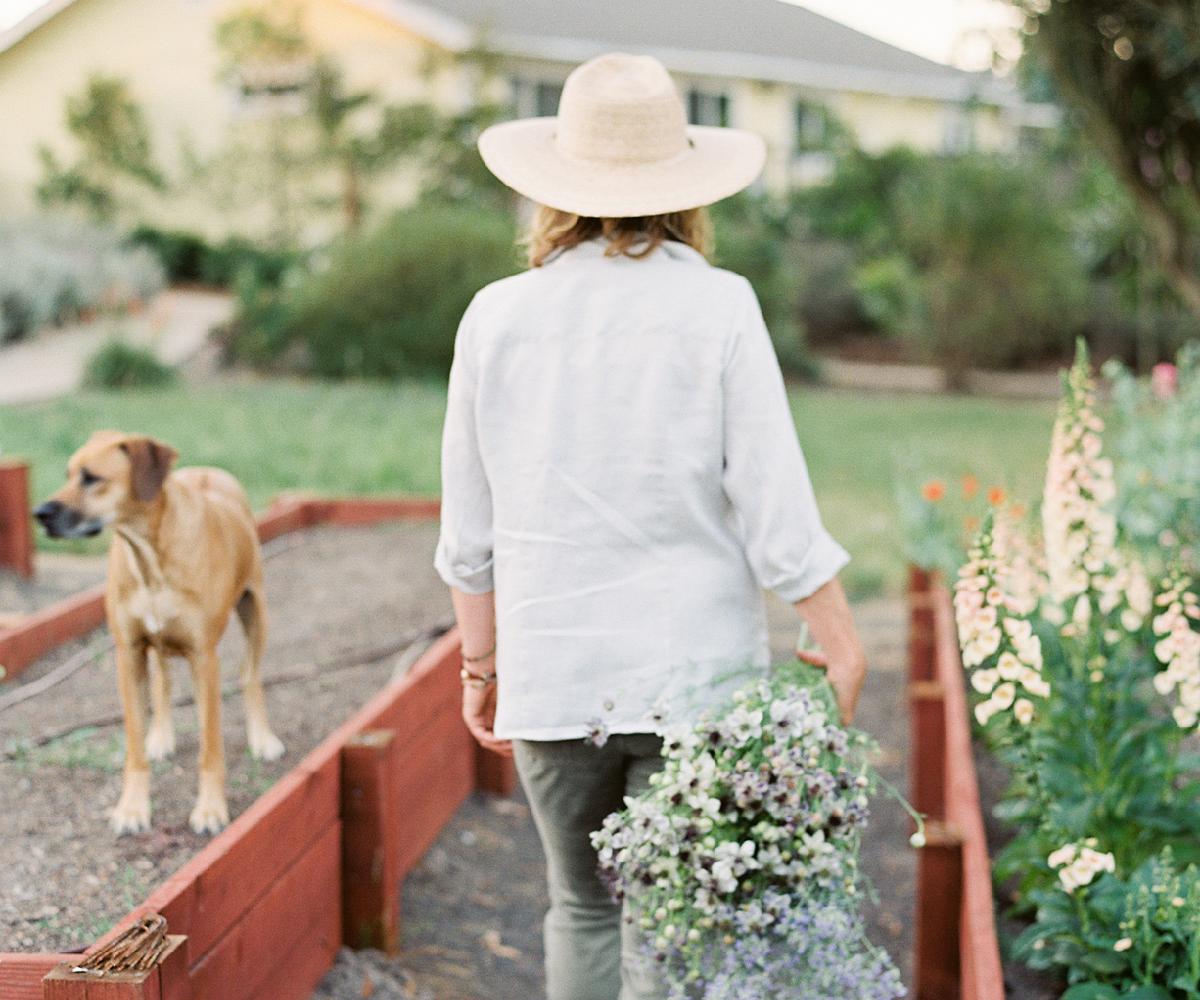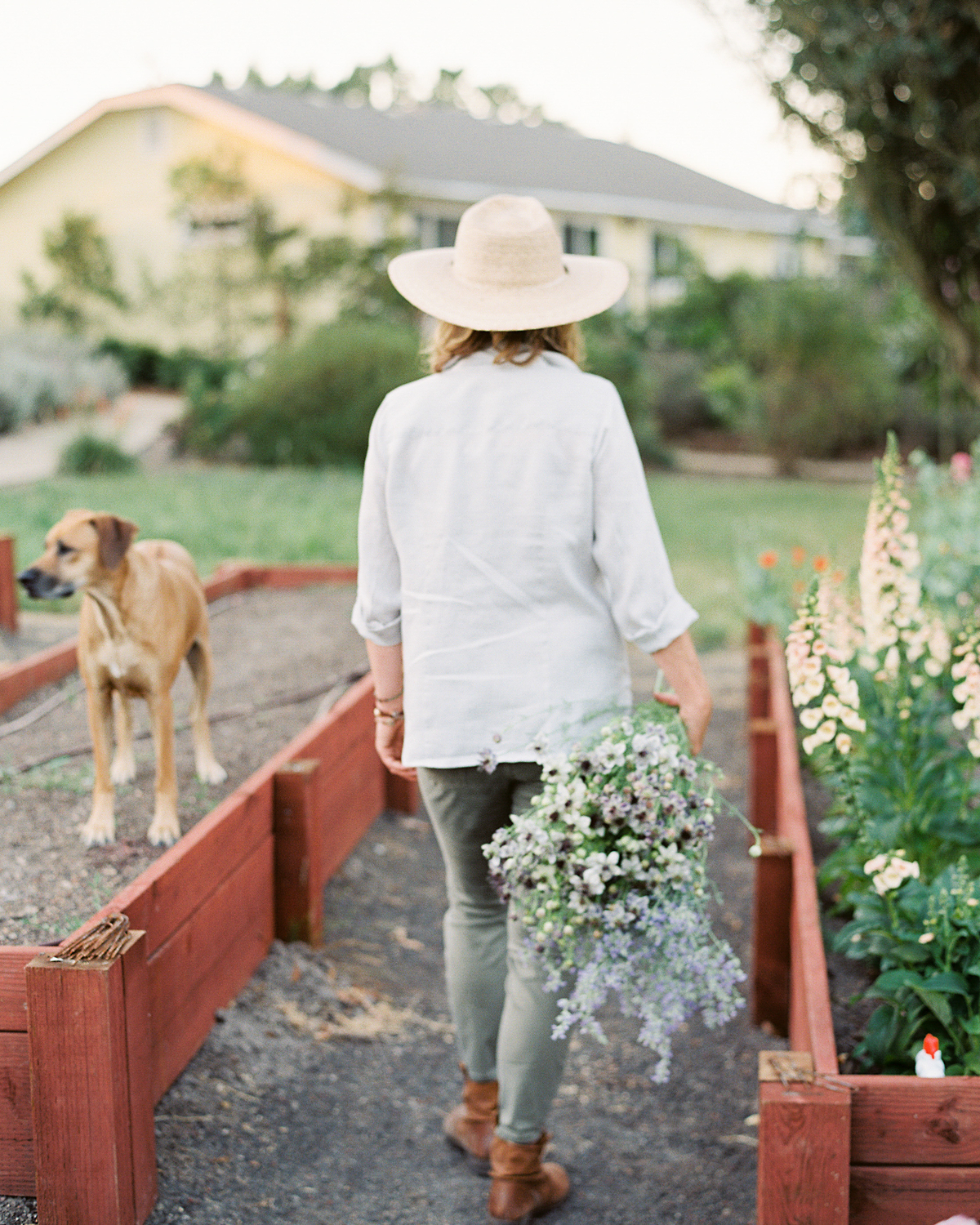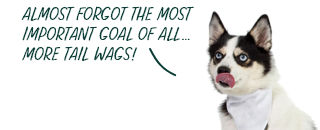 FROM THE INSTITUTE OF BARKOLOGY