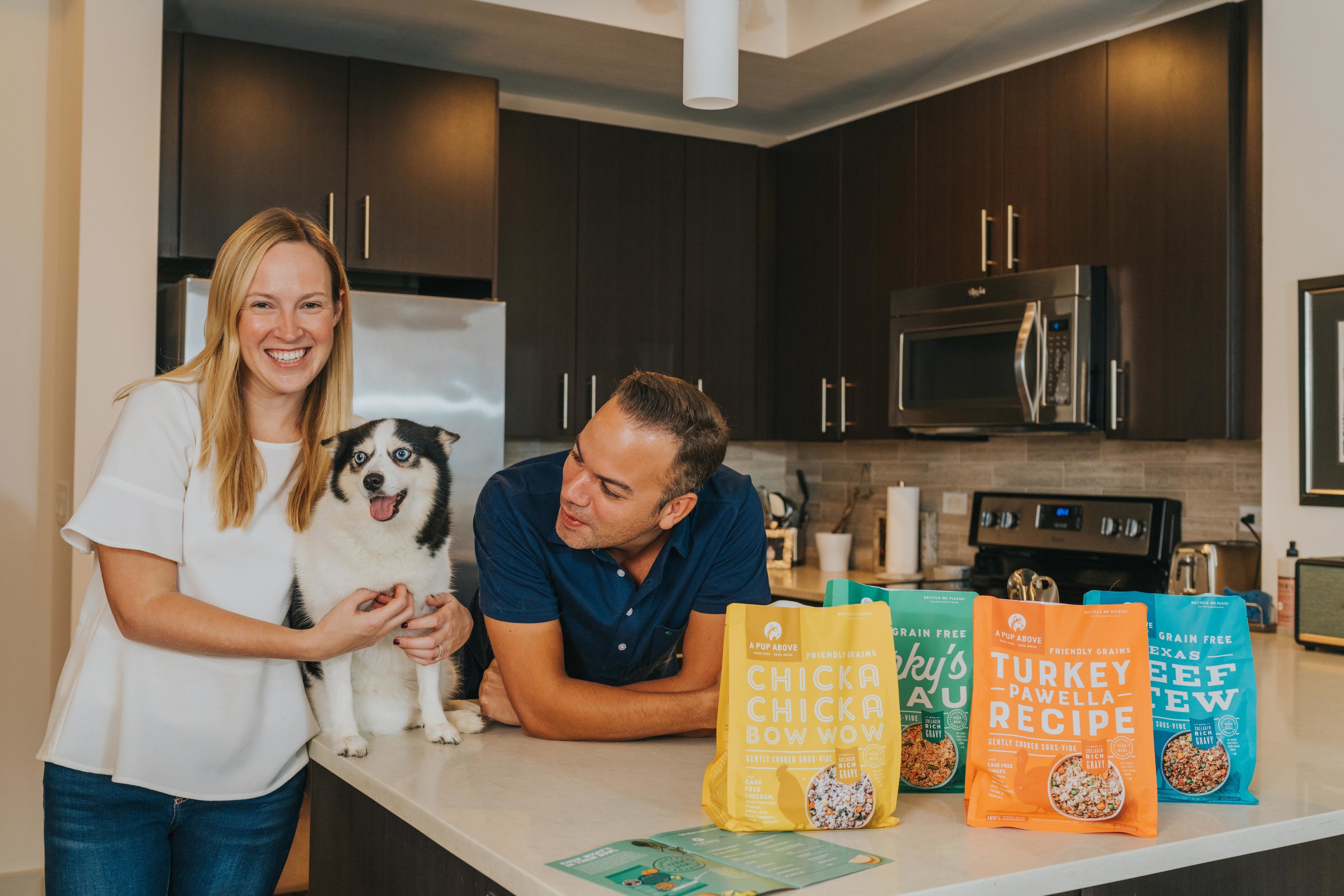 December 22, 2020
Featured Article: A Tail of Doggie Delight
Ruth Stedman, Co-Founder & CEO of A Pup Above talked to DeliveryRank about the importance of sustainability, the "sous-vide" cooking process, and traceable ingredients – all of which keep this little business thriving and keeps dogs all over the US begging for more. 
What were your motivations behind A Pup Above and when did you first launch?
Our motivation for the business was our pup, Lola. When my husband and I first brought her home, we struggled to find food that worked for her and that we felt was good enough. 
The labeling on pet food is incredibly obscure about the content and source of ingredients. Also, the dog food industry has had deadly recalls, which motivated us to gauge whether what was going into her bowl was safe and nutritious.
We knew we wanted her to have a fresh food diet, but when Lola arrived in 2016, raw food was the only fresh dog food option available in stores. Lola didn't like raw food but she did like it when I cooked for her. At this point, we decided to create our own gently cooked, Lola-approved product that we felt good about feeding her. 
In May 2018, we launched the business. Today, Lola is the "pup above" on our logo and she's still the inspiration behind everything we do. All of our products must be Lola approved and since Lola is an avid consumer, nothing will ever be released that we don't feel comfortable feeding her first.