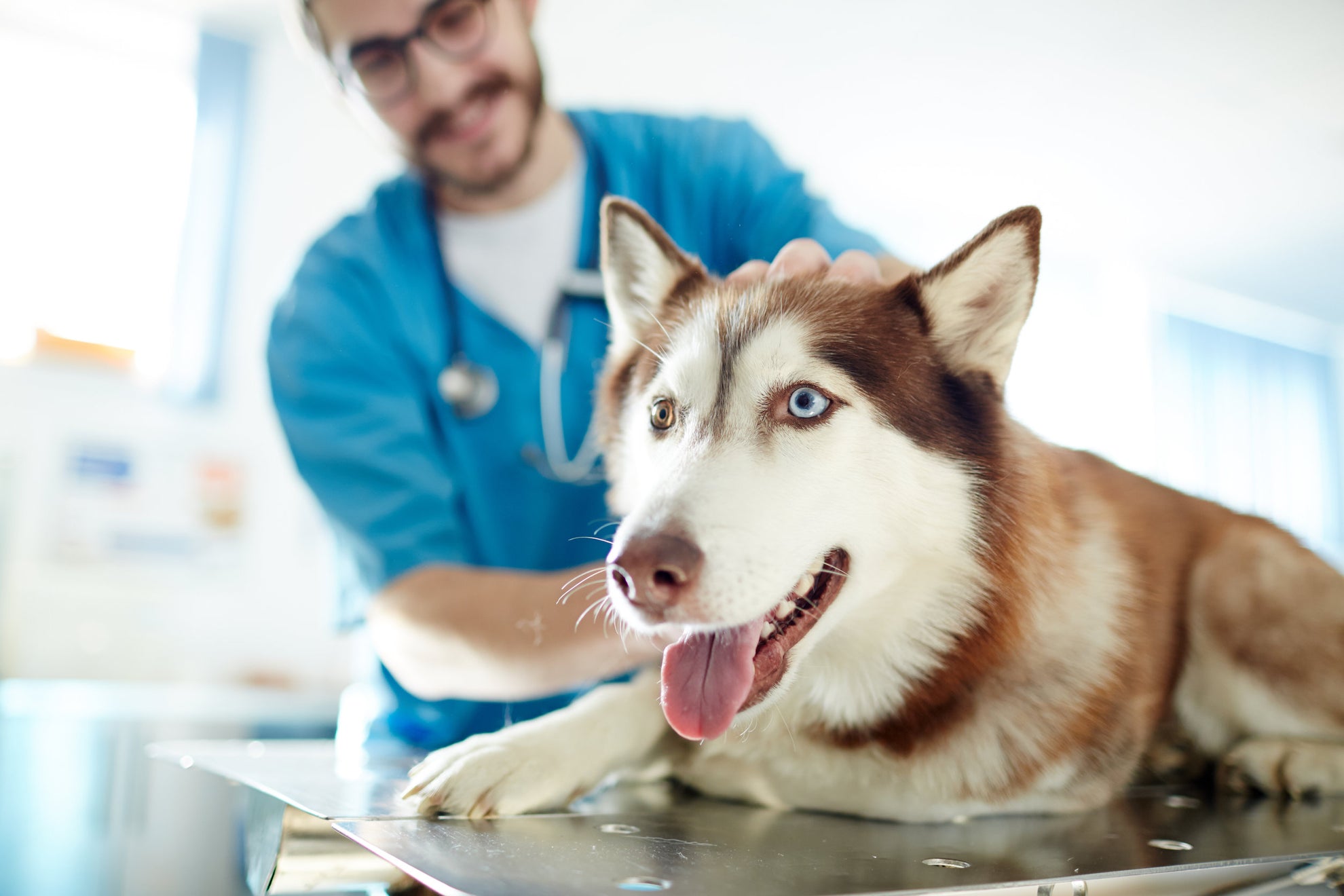 by Dr. Nicholas Vaughan, DVM
WSAVA'S Recommendations On Picking A Dog Food
The World Small Animal Veterinary Association (WSAVA) has published a set of questions to ask when selecting a dog food. These questions are meant to help pet parents ensure that the food that they select is an optimal nutrition plan tailored to the needs of the individual dog or cat. Though WSAVA does not offer any certifications, below are the WSAVA questions along with A Pup Above's answers in green.
A. The Manufacturer's Name and Contact Information
A Pup Above

1401 Lavaca Street #204

Austin, TX 78701

Email us at contact@apupabove.com

Text us at (512) 846-9372

This allows a member of the veterinary team or the pet owner to contact the manufacturer to ask the following questions:
1.Do you employ a full time qualified nutritionist?
A team of veterinarian nutritionists (boarded with the ACVN) formulates and reviews all of our recipes.
Each has more than 10 years of experience in veterinary medicine, is a member of the American Veterinary Medical Association (AVMA), American Academy of Veterinary Nutrition (AAVN), and their respective state Veterinary Medical Associations.
Names are available upon request.
2.Who formulates your foods and what are his/her credentials?
All A Pup Above recipes are formulated and reviewed by veterinarian nutritionists to ensure they meet appropriate AAFCO guidelines for complete and balanced nutrition for Adult Maintenance. We employ a specific decorated group of veterinary nutritionists that advise on each of our formulas. This nutritionist group information can be provided upon request.
3. Are your diets tested using AAFCO feeding trials or by formulation to meet AAFCO nutrient profiles?
If the latter, do they meet AAFCO nutrient profiles by formulation or by analysis of the finished product?
Yes, all of our recipes are developed according to the nutritional profiles established by AAFCO. They are Complete & Balanced for Adult Maintenance and meet AAFCO nutrient profiles by formulation and by analysis of the finished product.
4.Where are your foods produced and manufactured?
A Pup Above's recipes are prepared in USDA inspected, human grade kitchens.
5.What specific quality control measures do you use to assure the consistency and quality of your ingredients and the end product?
A Pup Above has rigorous quality control processes for our dog food. We cook our whole food recipes at our USDA inspected human grade kitchens. To be certified as human grade, a pet food must make its food in a USDA inspected human food facility and source only 100% human grade ingredients. We then test each batch for pathogens (e-coli, listeria, salmonella) to ensure it is safe for your kitchen and your pup.
6.Will you provide a complete nutrient analysis for the dog food in question?
(Can they provide an average/ typical analysis, not just the guaranteed analysis which is only the minimums or maximums and not an exact number)? You should be able to ask for any nutrient - e.g. protein, phosphorus, sodium, etc. - and get an exact number. This should ideally be given on an energy basis (i.e. grams per 100 kilocalories or grams per 1,000 kilocalories), rather than on an 'as fed' or 'dry matter' basis which don't account for the variable energy density of different foods.
Our guaranteed analyses for all products can be found on our website! All ingredients are added with purpose to create the best recipes for our pups to thrive. Beyond delivering the critical building blocks of health and nutrition, our recipes are formulated to ensure our pups are energetic, have strong digestive tracts, and love their food. If you have further questions about a nutrient please feel free to contact our team!
7.What is the caloric value per gram, can, or cup of your foods?
Please visit our full nutritional profile page for a breakdown of caloric value of each of our recipes.
8.What kind of product research has been conducted?
Are the results published in peer-reviewed journals?
All of our products undergo extensive research and development led by a team of veterinary nutritionists and food scientists.
Though we haven't yet published any peer-reviewed studies, we hope to make that research available in the future.
B.AAFCO Adequacy Statement
In some countries (including the US), the AAFCO adequacy statement is included on the label. This statement confirms three important facts:
1.Whether the diet is complete and balanced.
All over- the-counter foods should be complete and balanced. If the statement reads 'for intermittent or supplemental use only,' it is not complete and balanced. That may be acceptable if it is a veterinary therapeutic diet and is being used for a specific purpose - e.g. in a case of severe kidney disease - but should be avoided in over- the-counter pet foods.
Yes, A Pup Above is complete and balanced.
2.If the food is complete and balanced, what life stage is it intended?
AAFCO provides nutrient profiles and feeding trial requirements for growth, reproduction, and adult maintenance, but not for senior/geriatric pets. A food that is formulated to meet the AAFCO profiles for all life stages must meet the minimum nutrient levels for both growth and adult maintenance.
A Pup Above is intended for Adult Maintenance, but many puppies enjoy our recipes as a food topper.
3. If the food is complete and balanced, how did the company determine this?
Labels may include one of two statements regarding nutritional adequacy: "[Name] is formulated to meet the nutritional levels established by the AAFCO Dog (or Cat) Food Nutrient Profiles for [life stage(s)]." (Analysis of food.), "Animal feeding tests using AAFCO procedures substantiate [Name] provides complete and balanced nutrition for [life stage(s)]." (Feeding trial evaluation of food.)
All of our recipes are developed according to the nutritional profiles established by AAFCO. They are Complete & Balanced for Adult Maintenance and meet AAFCO nutrient profiles by formulation and by analysis of the finished product.
Formulated foods are manufactured so the ingredients meet specified levels, either based on the recipe or on analytical testing of the finished product, without testing via feeding trials. While feeding trials help to test for the food's nutritional adequacy, the use of feeding trials does not guarantee that the food provides adequate nutrition under all conditions. It is important to ensure that the criteria in section A also help to ensure that the food is made by a reputable and knowledgeable company with strict quality control measures.
About the author
Dr. Nicholas Vaughan
MBA, CCRP, CVA FEAR-FREE CERTIFIED
Dr. Nicholas Vaughan is a practicing veterinarian based in Austin, TX. Dr. Nicholas Vaughan has been formally trained in bio-med engineering, veterinary medicine and most recently an MBA (focusing on sustainable business) at the University of Texas at Austin. Dr. Vaughan earned his veterinary degree with honors at Louisiana State University. Nicholas began his career in Cape Cod, MA and then music began to outweigh sailing as far as hobbies so he moved to Austin in 2004 and has been helping progressive pet owners in Austin ever since. Dr. Vaughan currently serves on multiple veterinary school advisory councils helping to formulate innovative ideas for education, pet-wellness and exam room interaction. For the last decade he has been a guest lecturer all over the world offering over 50 hours of continuing education a year on nutrition and preventative medicine. His passion for pet nutrition has earned him the reputation of the "Obesity Sheriff'' in the vet community. He has also furthered his training at the University of Tennessee to be certified in Rehab medicine and small animal rehab therapy.
Use left/right arrows to navigate the slideshow or swipe left/right if using a mobile device