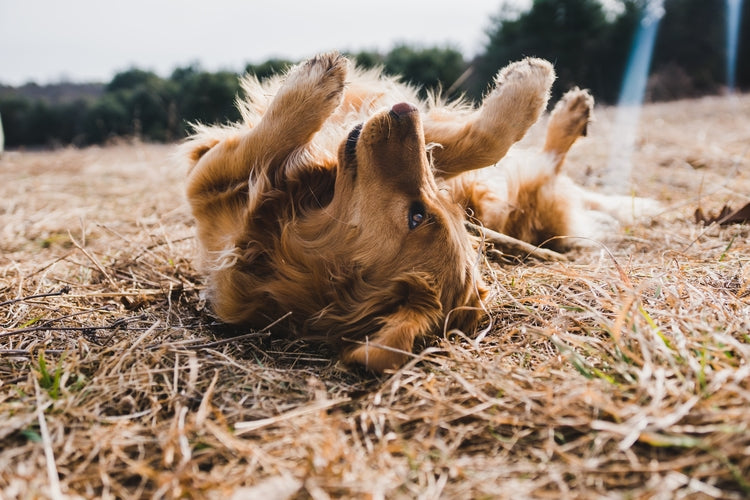 September 29, 2021
24 pooch-perfect hours in Austin, Texas: a guide to dog-friendly fun in the weirdest town in Texas
Whether you live in Austin or are planning a visit, this town is one of the most dog friendly cities in the US, making it a regular pet parent's paradise. From an abundance of opportunities for outdoor fun to a plethora of dog friendly Austin restaurants and shops, there are enough worthwhile places to go and things to do to keep a pup's tail a-waggin' for hours on end. The only question is: what should you do first?
8am. Lady Bird Lake: Start the day with a nice stroll around Lady Bird Lake (formerly known as Lake Austin). It's the most hopping of hiking trails for your morning constitutional and there will be plenty of on-leash meeting and greeting along the trail. If you and your furry friend feel comfortable off leash, Auditorium Shores on the south side of the lake is a designated dog park where friendly pooches can sniff, chase, and splash their little hearts out under the watchful eye of Stevie Ray Vaughn.
9:30am. Food break! After all of that exercise, everyone's bound to be ready for some brekkie! Whether you're looking for migas or mimosas, there's plenty of good eating to be found at dog friendly restaurants in Austin. Easy Tiger Bakeshop has locations north and south, both of which serve up fresh, bread-centric breakfast in their local beer garden. Cosmic Coffee on South Congress has a large dog friendly patio and plenty of food trucks to choose from. On South First, Elizabeth Street Cafe is one of the top dog friendly restaurants in Austin and offers some delicious French-Vietnamese brunch in a pretty outdoor dining area. Further East, Cenote has yummy coffee, locally-sourced provisions and a large outdoor seating area.
11:30am. Shopping time! Well-rested and refreshed, a post-brunch shop may be just the thing to slide on into the afternoon. There are many great dog friendly places to shop areas around town, so try your luck based on where you filled your belly. Up north, the high-end Domain is like an old-school mall … only completely open-air. Many of its shops are pet-friendly, even offering water bowls and treats to canine customers. In Downtown Austin, the Second Street shopping area boasts several shops that welcome leashed dogs. Some locations of Half Price Books welcome furry children, as does (naturally) one of the best pet stores on the planet: Tomlinson's. Not only do they carry A Pup Above (the greatest pet food on the planet), they also are a key supporter of SAFE Refuge of Central Texas.
1:30pm. Picnic, please! A pup-friendly light lunch may be just the ticket if you need a little something to tide you over until dinner. Pick up some tacos or sandwiches, and unpack them where you can nosh while your sweetums romps around. There are countless delightful picnic spots around town, but if your dog is a swimmer, definitely hit up Barking Springs, a madhouse of a swimming hole just downstream from Barton Springs. If the bustling scene is a little too much for your pup, try Zilker Botanical Gardens, home to 26 beautiful acres where you and your four legged friend can eat and roam in peace. If you're both in the mood to stretch your legs, hike along the Barton Creek Greenbelt until you find just the right rock to picnic on. 
4:00pm. Mindful time! For a truly Austin experience, set up an appointment with Austin Doga and spend an hour zen-ing out with your pup. You both may need it in order to power through the rest of today's pet friendly activities. 
5:30pm. Happy Hour! While happy hour means different things to different folks, four footers and two footers alike will have a blast hanging out at Yard Bar up north on Burnet Road or Bouldin Acres down on South Lamar. Yard Bar is a totally off-leash dog park with full bar and food, while Bouldin Acres has food, drink, pickle ball AND a fenced in doggy area. Fun for all! 
7:00pm. Touch-base time! If you're visiting from out of town, take some time post happy hour to return to your dog-friendly home away from home for a rest, shower and check-in with your puppy pal. You won't struggle to choose one of the great hotels that welcomes dogs and dog owners, including the Archer at the Domain, the Hyatt on South Congress, and the East Austin Hotel.
8:30pm. On the town time! If you and your pup aren't completely exhausted already, choose from one of many dog friendly bars and beer garden spots that serve delicious food as well as entertainment. Among the best dog friendly restaurants with drinks, Bangers on Rainey Street offers a super chill outdoor patio, an off-leash dog park, and a menu just for pups! The ABGB on Oltorf has some of the best craft beer and pizza in south Austin and lots of outdoor, dog-friendly seating. On the right night, you might even hear some live music coming from the indoor stage.
11:00pm. Dog-tired time! If you and your pup are still out… go home and tuck in, you party animals! You'll need your beauty rest so you can get back up and do it all again tomorrow!